Airbnb Wedding Venues Upstate Ny
When it comes to planning a wedding, the venue is often at the forefront of every couple's mind. For those looking for a unique, intimate, and affordable option, Airbnb wedding venues in Upstate New York offer a fantastic solution. With the region's breathtaking landscapes, from the majestic Adirondack Mountains to the serene Finger Lakes, Upstate NY provides a picturesque backdrop for any wedding day.
Why Choose an Airbnb Wedding Venue in Upstate NY?
1. Privacy and Exclusivity: One of the most significant advantages of choosing an Airbnb venue is the privacy it offers. Unlike traditional venues where there might be multiple events happening simultaneously, an Airbnb property ensures that you have exclusive access to the space for your special day.
2. Personalization: Airbnb properties come in a variety of styles, from rustic barns to luxurious estates. This variety allows couples to choose a venue that truly reflects their personality and wedding theme.
3. Cost-Effective: Often, renting an Airbnb can be more affordable than traditional venues. Plus, with the option to stay overnight, it can double as accommodation, reducing the need for additional hotel bookings.
4. Gorgeous Settings: Upstate New York is known for its jaw-dropping natural beauty. Whether it's a lakeside property, a mountain retreat, or a woodland cabin, the region offers venues that are nothing short of inspiring.
Top Airbnb Wedding Venues in Upstate NY
Dream Cottage, Ithaca: As featured in a Junebug Weddings article, this adorable property offers a blend of rustic charm and modern amenities, making it perfect for a romantic wedding.
Highbanks at the West Barn: Located near Letchworth State Park, this venue boasts extensive grounds and a barn that can be transformed into a dreamy wedding space.
Private Cottage on Lake Cayuga: Imagine saying your vows with the serene Lake Cayuga as your backdrop. This property offers just that, along with luxurious amenities for a comfortable stay.
Tips for Planning an Airbnb Wedding in Upstate NY
1. Communication is Key: Always communicate with the Airbnb host about your plans to host a wedding. Ensure that the property can accommodate the number of guests you're expecting and that the host is comfortable with your plans.
2. Check Local Ordinances: Before finalizing your booking, check local laws and regulations regarding events and gatherings. Some areas might have restrictions that could affect your wedding plans.
3. Personalize Your Space: One of the benefits of an Airbnb wedding is the freedom to decorate and personalize the space. Whether it's fairy lights, floral arrangements, or custom signage, make the venue truly yours.
4. Consider Logistics: Think about parking, catering, and other logistical factors. Some Airbnb properties might be in remote locations, so ensure that your guests can easily access the venue and that you have solutions for any logistical challenges.
Conclusion
Airbnb wedding venues in Upstate NY offer couples a unique and memorable way to celebrate their love. With the region's natural beauty and the personal touch that Airbnb properties provide, it's no wonder that more and more couples are opting for this non-traditional venue option. As you embark on your wedding planning journey, consider the charm and allure of an Airbnb venue in the heart of Upstate New York.
Meta Keywords: Airbnb, Wedding Venues, Upstate NY, Unique Venues, Intimate Weddings, Cost-Effective Weddings, Personalized Weddings
Meta Description: Discover the charm and allure of hosting your wedding at an Airbnb venue in Upstate NY. From privacy to personalization, learn why these venues are becoming a top choice for modern couple.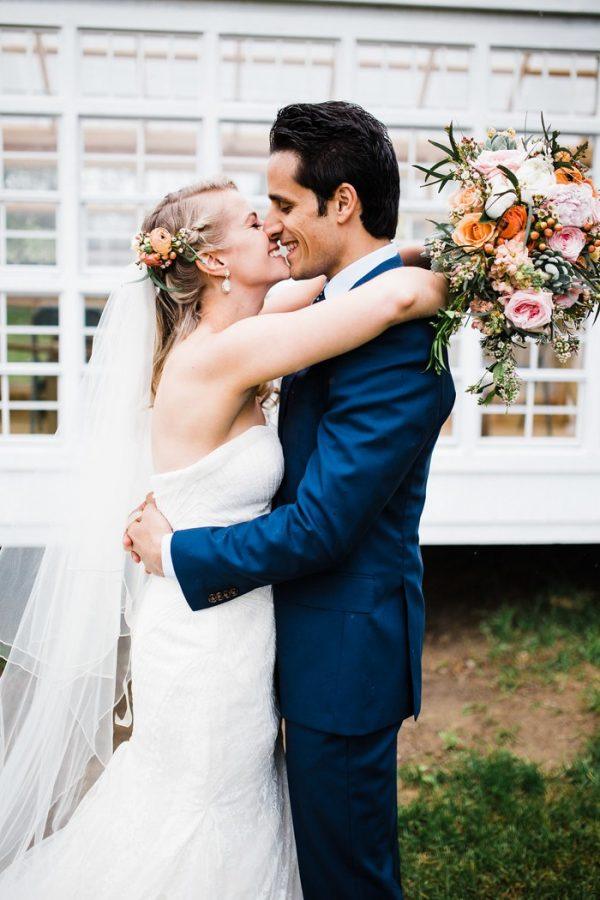 Making the Most of Your Airbnb Wedding Experience
1. Embrace the Local Vibe: Upstate New York is rich in culture, history, and natural beauty. Incorporate local elements into your wedding, whether it's sourcing local wines from the Finger Lakes region, hiring a local folk band, or including regional dishes in your menu.
2. Extend the Celebration: One of the advantages of renting an Airbnb property is the ability to extend your stay. Consider making a weekend out of your celebration, allowing guests to explore the area, participate in pre-wedding activities, or simply relax in the gorgeous setting.
3. Consider the Seasons: Upstate New York offers a distinct beauty in every season. From the vibrant fall foliage to the serene snow-covered landscapes in winter, choose a time of year that resonates with your wedding vision.
4. Get Professional Help: While an Airbnb wedding can be more intimate and personal, it's essential to consider hiring professionals for specific tasks. A local wedding planner familiar with the area can provide invaluable insights and ensure everything runs smoothly. Similarly, a professional photographer can capture the essence of your day against the stunning backdrop of Upstate NY.
5. Guest Comfort is Paramount: Ensure your guests are comfortable throughout the celebration. If the property is in a remote location, provide clear directions, transportation options, and possibly even a welcome kit with essentials like snacks, a map of the area, and activity suggestions.
6. Sustainability Matters: Given the natural beauty of Upstate NY, consider making your wedding eco-friendly. Use biodegradable decor, minimize waste, and source locally to reduce the carbon footprint of your celebration.
FAQs About Airbnb Weddings in Upstate NY
Can you use an Airbnb to get ready for a wedding? Absolutely! Many couples rent Airbnb properties as a space to prepare for the wedding, offering a relaxed and personal environment for pre-wedding activities.
Do Airbnb hosts allow weddings? It varies from host to host. Always communicate your intentions to host a wedding when inquiring about a property. Some hosts are more than accommodating, while others might have restrictions.
How much does a wedding in upstate New York cost? The cost can vary widely based on the venue, number of guests, and specific requirements. However, opting for an Airbnb venue can often be a more cost-effective option compared to traditional venues.
In Conclusion
Choosing an Airbnb wedding venue in Upstate NY allows couples to craft a celebration that's intimate, personalized, and deeply connected to the region's essence. As you embark on this exciting journey, remember to embrace the unique opportunities that such a venue offers, ensuring a memorable experience for you and your guests.
The Airbnb Wedding Checklist for Upstate NY
Planning an Airbnb wedding in Upstate NY requires a unique approach. Here's a checklist to ensure you've covered all bases:
1. Venue Selection:
Research and shortlist Airbnb properties that align with your vision.
Read reviews and ratings to gauge previous guests' experiences.
Ensure the property can accommodate your guest count and desired setup.
2. Communication:
Discuss your wedding plans with the Airbnb host.
Get written permission to host an event.
Clarify any additional charges or requirements.
3. Licenses and Permits:
Check with local authorities about necessary permits for hosting an event.
If serving alcohol, ensure you have the required licenses.
4. Vendors:
Choose local vendors familiar with the region.
Coordinate logistics, especially if the property is remote.
Have a plan for setting up and breaking down the event.
5. Accommodations:
If the Airbnb property cannot accommodate all guests, provide a list of nearby lodging options.
Consider arranging transportation for guests from their accommodation to the venue.
6. Weather Preparedness:
Have a backup plan for outdoor weddings, like tents or indoor spaces.
Ensure the property has adequate heating or cooling options based on the season.
7. Safety Measures:
Ensure the property has first aid kits and emergency contact numbers.
If the property has a pool or is near water, consider safety precautions for guests, especially children.
8. Personal Touches:
Personalize the space with decor, signage, and lighting.
Consider DIY elements or crafts that resonate with the Airbnb theme.
9. Post-Wedding:
Plan for waste disposal, especially if the property is in a remote location.
Ensure you leave the property in its original condition. Consider hiring a cleaning service if not included in the Airbnb booking.
10. Reviews and Thank Yous:
After the wedding, leave a thoughtful review for the Airbnb host.
Consider sending a thank-you note or gift, especially if the host went above and beyond to accommodate your event.
The Charm of Upstate NY: Beyond the Wedding
While the primary focus is the wedding, Upstate NY offers a plethora of activities and attractions for guests:
Nature Trails: Encourage guests to explore hiking trails, waterfalls, and scenic viewpoints.
Winery Tours: Organize a group visit to local vineyards for wine tasting.
Local Festivals: Check the local calendar for festivals, farmers' markets, or events that guests can attend.
Final Thoughts
An Airbnb wedding in Upstate NY is more than just a day's celebration; it's an experience. By blending the comforts of home with the allure of a destination wedding, couples can craft an event that's intimate, memorable, and uniquely theirs. As you toast to new beginnings amidst the scenic beauty of Upstate NY, the memories created will be cherished for a lifetime.
Maximizing the Airbnb Experience: Guest Engagement and Activities
One of the standout features of hosting a wedding in an Airbnb property in Upstate NY is the opportunity to engage guests in a more intimate and personalized manner. Here's how to make the most of this unique setting:
1. Pre-Wedding Welcome Dinner: Instead of the traditional rehearsal dinner, consider hosting a relaxed welcome dinner for all guests. This can be a BBQ in the backyard, a potluck-style meal, or even a picnic by the lake, depending on the property's amenities.
2. Morning-of Activities: Engage early risers with morning activities. This could be a yoga session on the lawn, a guided nature walk, or a group breakfast with local produce.
3. DIY Stations: Set up DIY stations where guests can engage in fun activities. This could be a s'mores station by the fire pit, a DIY cocktail bar, or a craft station where guests can create keepsakes.
4. Local Talent Showcase: Hire local musicians or artists to entertain guests. This not only supports the local community but also introduces guests to the region's culture.
5. Post-Wedding Brunch: Before everyone departs, host a post-wedding brunch. This provides an opportunity for guests to reminisce about the previous day's events, share photos, and enjoy one last meal together.
Ensuring a Seamless Airbnb Wedding Experience
1. Clear Signage: Given that Airbnb properties can be vast and unfamiliar to guests, use clear signage to direct guests to different areas, such as the ceremony spot, restrooms, and dining area.
2. Accessibility: Ensure that the venue is accessible to all guests, including those with mobility challenges. This might mean setting up ramps, providing seating options, or arranging transportation within the property.
3. Tech Setup: If you're planning to have music, speeches, or multimedia presentations, ensure the property has the necessary tech setup. This might include speakers, microphones, and projectors.
4. Guestbook with a Twist: Instead of a traditional guestbook, consider unique alternatives that align with the Airbnb theme. This could be a fingerprint tree painting, a wish stone collection, or even a quilt where guests can write messages on fabric squares.
Conclusion
Hosting a wedding at an Airbnb property in Upstate NY offers a blend of intimacy, flexibility, and personalization that's hard to find in traditional venues. By focusing on guest engagement, incorporating local elements, and ensuring a seamless experience, couples can craft a celebration that's not just memorable but also deeply meaningful. As the sun sets over the picturesque landscapes of Upstate NY, and you celebrate love surrounded by family and friends, the choice of an Airbnb venue will undoubtedly add a special touch to your big day.